Welcome aboard our agency
Let's get things started

Welcome to JMB Nurses: Your onboarding journey starts now!
Congratulations on completing your induction!
We're excited to have you join our dynamic healthcare team. As soon as we receive your completed Induction Application Form and other documents, you're in for an exciting onboarding experience to the highest paying nursing agency Sydney!
Your official ID
We'll quickly send you a personalised ID card, making you an official part of our nursing team.
Dress to impress
Look out for your stylish new uniform in the mail (conditions apply).
Tech-savvy nursing
We'll guide you through setting up the JMB Nurses Portal, making shift sign-offs a breeze.
Ready, set, nurse!
Once you're all geared up, you'll be ready to dive into the rewarding world of nursing, taking shifts and making a real difference in people's lives.
Welcome aboard!
JMB Nurses identification card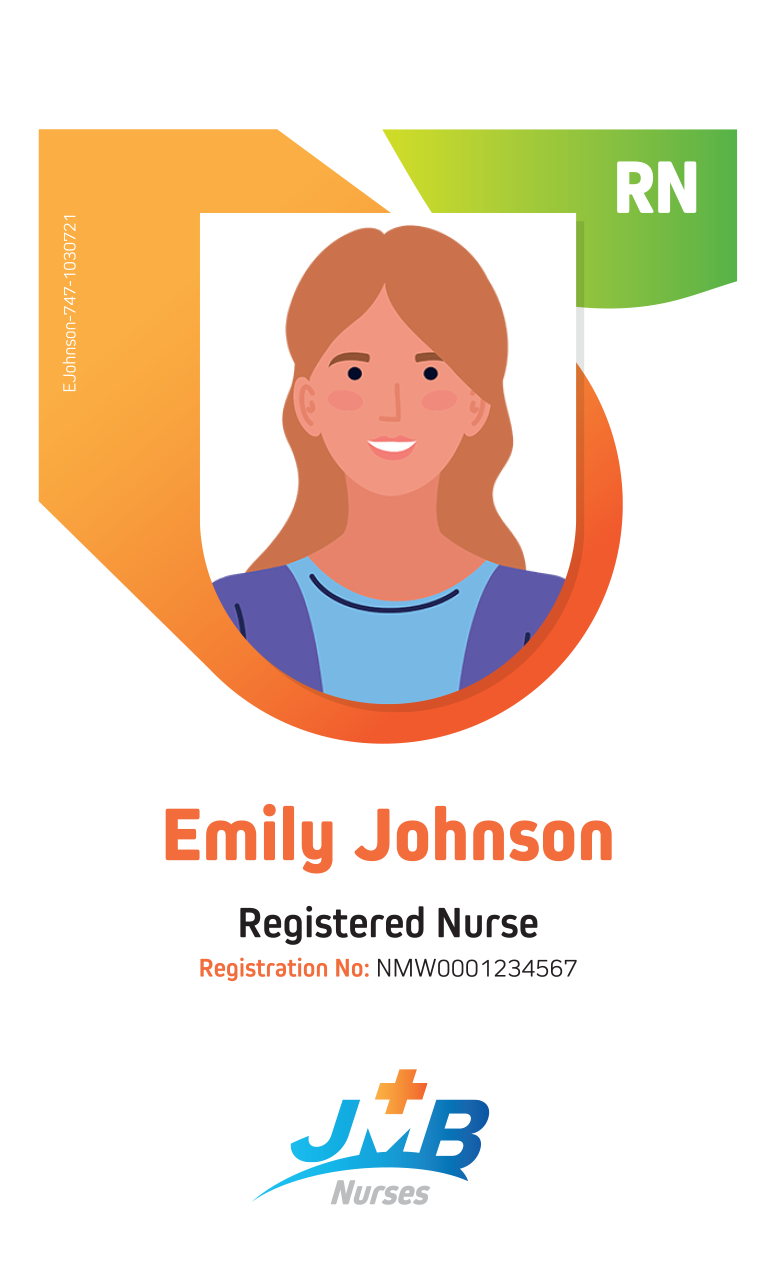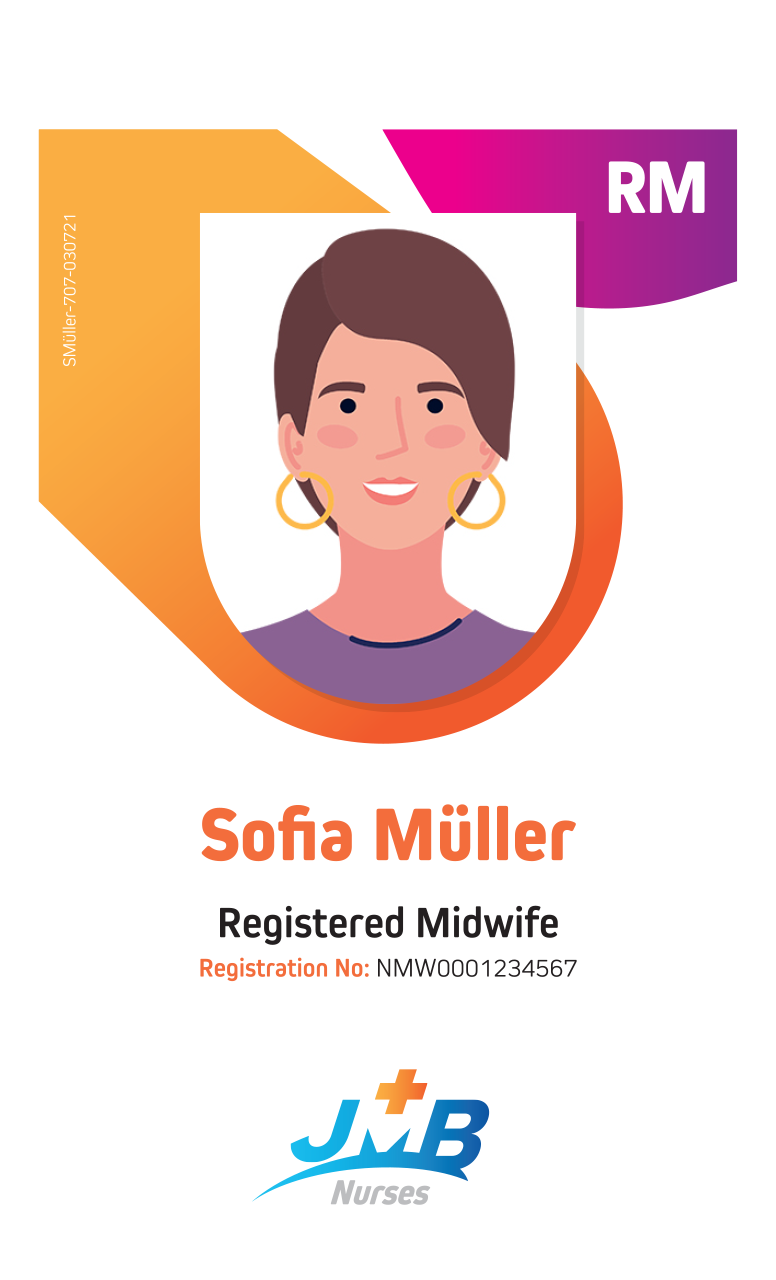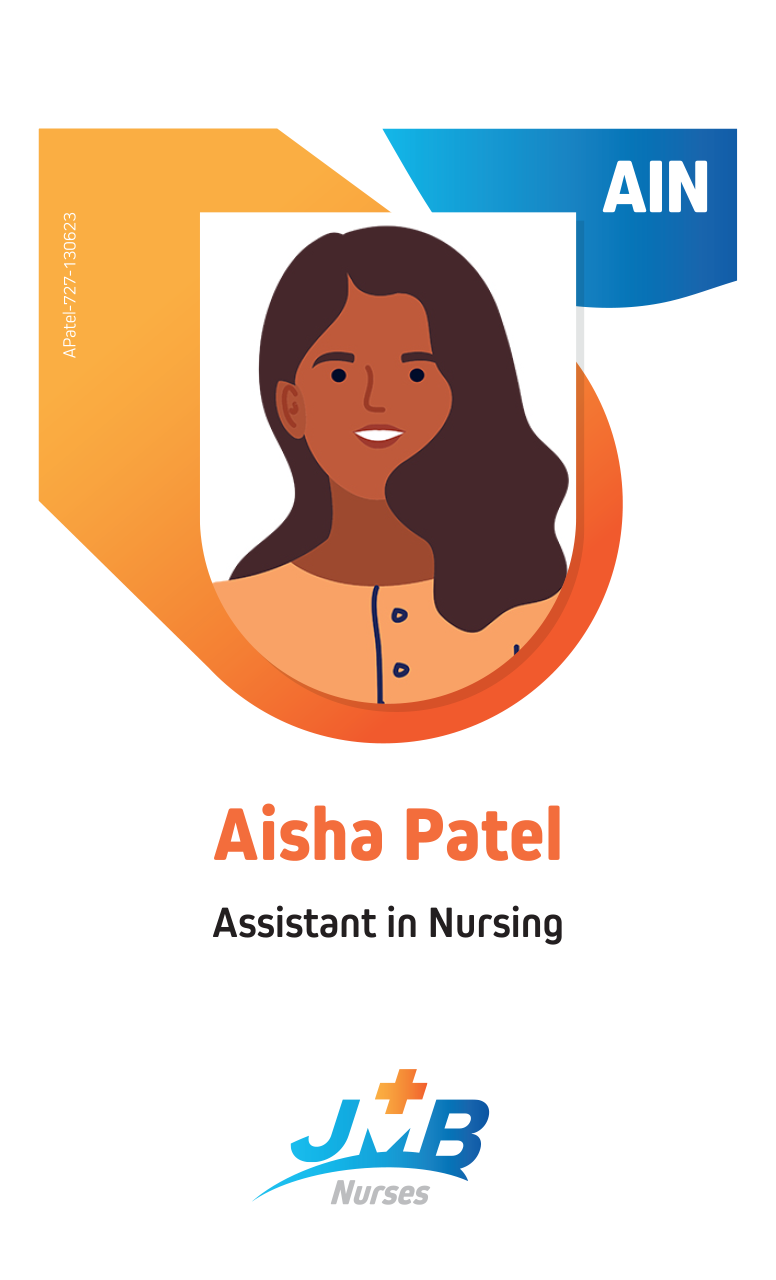 Convenience meets flexibility
We know you're busy, which is why we're excited to introduce our mobile ID card solution. No more waiting for snail mail—just save your digital ID to your phone and you're good to go!
Instant access
Download your digital ID and have it ready whenever you need it. It's that simple.
Physical ID on the way
Don't worry, we're still sending you a laminated ID card by mail within 7-10 working days for added peace of mind.
Visibility matters
When you're on duty, make sure to wear your ID visibly. It's not just about security; it's about being recognised as a trusted professional.
Colour-coded for efficiency
Our ID cards are colour-coded by Nursing Division, making it easier for everyone to stay organised.
Keep it exclusive
Please wear your JMB Nurses ID only during shifts with us. This helps maintain the integrity and reputation of our brand.
Before you start, make sure to check out the Terms & Conditions on the back of your ID card to ensure you're using it correctly.
Ready to make your life easier? Your mobile ID card is just a few taps away.
Be comfortable
and look sharp
in your JMB Nurses
scrub uniform
Our uniforms are like the awesome superhero costumes that represent our agency's values: being super clean, super ethical, and super professional! You rock them only when you're on a JMB Nurses shift, making a real difference out there. Oh, and we've got you covered on the size front too! Just give us a shout and let us know your size, and we'll send your cool uniform right to your doorstep (some conditions may apply, of course). Time to suit up and save the day!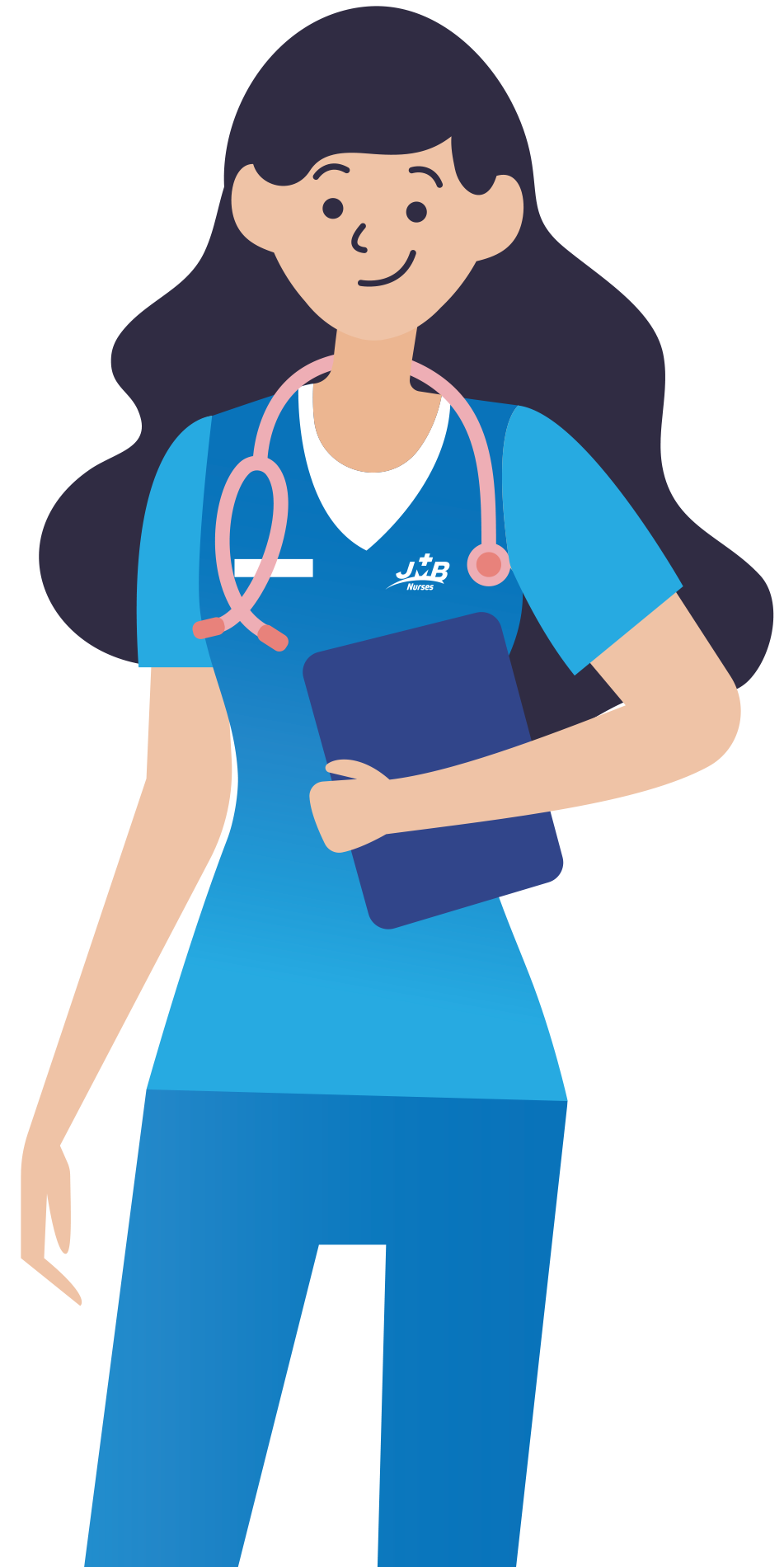 Log in, check your roster, sign timesheets,
view documents, download payslips…
Easy. Fast. Convenient.
Download Instructions PDF
We kindly request your cooperation in using the paper Timesheet only during rare emergencies when you encounter technical issues with our Portal or server. Rest assured, such incidents are extremely rare, so let's save the paper timesheets for those exceptional moments. To guarantee prompt and accurate payment of your wages, we kindly ask you to sign off on your timesheets using the Portal. By doing so, you'll ensure that your hard-earned money arrives on time, without any errors.
Worker Login to JMB Nurses
Welcome to the JMB Nurses portal! Simply log in and unlock a multitude of fantastic features. From checking your roster to accessing important documents and even downloading your payslips, everything you need is right at your fingertips. Say goodbye to hassle and hello to a delightful journey of seamless efficiency!